How hypnosis can help you stay motivated and achieve your goals
Hypnotherapy for motivation and success – Brisbane
Hypnotherapy For Motivation – Hypnotherapy For Exercise Motivation
Motivation can feel a little like sitting on a train looking out of the window, you are either looking back at where you've come from or you're looking forward toward your destination, to where you want to be. You may not be able to see the destination, but you know it's there somewhere in the distance.
Two things happen when you start using hypnotherapy for motivation, you start moving away from where you don't want to be while at the same time moving towards what you want to achieve. Achieving your goals involves motivation and action because goals can never be realised by retreating into a comfort zone when opportunities or challenges arise. This might avoid failure but it won't move you toward success.  Success depends on many factors not least of which are motivation, focus and a genuine desire to work toward your goals.
Our hypnotherapy for motivation programs are focused on helping you set and achieve realistic goals will make you feel happier, fulfilled and more productive.
Hypnotherapy for motivation helps you focus and achieve your goals
Success genuinely begins in the mind and if you suffer from a lack of motivation or find it difficult to set goals and reach them, we can help. You can change the way you feel, think and act easily and permanently using hypnotherapy for motivation. Hypnosis will help you focus, concentrate and achieve your goals and if you tend to procrastinate and put things off, learning hypnosis is a powerful way of getting things done.
At Brisbane Hypnosis Clinic we help clients stop procrastinating, get focused and organised.  We'll also help you identify and deal with any subconscious limiting beliefs, personal insecurity or self-sabotaging behaviour. After just a few sessions you'll find yourself setting goals, prioritising them and following through and enjoying the results.
Finding the time to do the things we should can be a challenge for many of us and taking exercise is a great example. We all know we should move more but fitting exercise into a busy schedule can be hard. Our Hypnotherapy for Exercise Motivation program has helped hundreds of people (including us) become more active and feel healthier.
Using a combination of hypnotherapy for motivation and NLP techniques combined with CDs / Audios between sessions you'll change the way you think and by the end of the program, you'll:
have a strong mental outlook and attitude
experience much less stress and anxiety
be more confident
have better self esteem and;
have a goal-oriented focus
We've worked with professionals such as lawyers, barristers and doctors as well as sales oriented clients and sports professionals. To get motivated and achieve you goals, call us on 07 3254 1373, email hello@brisbanehypnosisclinic.com.au or fill in the form below and ask us hypnotherapy for motivation of the Hypnotherapy for Exercise Motivation program.
Did you know?
We use these hypnosis audio programs with all of our clinical clients. They reinforce the work achieve in a session and also minimise the number of sessions that many clients need. People who use the CDs regularly see more rapid results that those who don't make the time.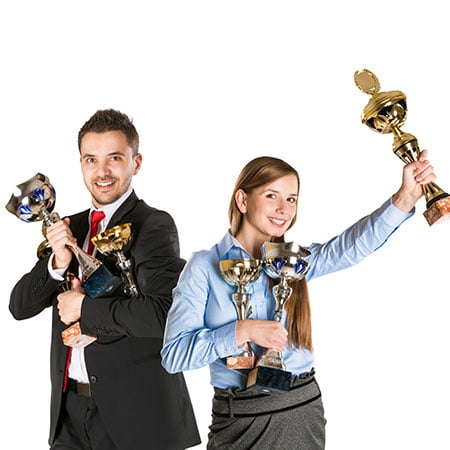 I'd like to know more about hypnotherapy for motivation
If you have questions or would like more information about how hypnotherapy for motivation can help you achieve your goals give us a call on 07 3254 1373, email appointments@brisbanehypnosisclinic.com.au or fill in the form below. We're friendly, approachable, professional and always happy to talk.