New Farm Hypnotherapy – Brisbane Hypnosis Clinic 
COVID-19 Protocols March 2019,Updated May 2020 & January 2021
COVID-19 (Coronavirus)
Dear clients
With the recently announced pandemic by the World Health Organisation, New Farm Hypnotherapy Clinic is committed to safe practices in line with health updates being provided to the community.
We would like to reassure you that all our therapists are committed to the health of the community broadly and have a heightened awareness of hand and environmental hygiene, as well as their own health status.
What does this mean for you? Our therapists will take the time between client visits to wash their hands and to wipe over surfaces. They will also not attend work if they have cold or flu symptoms or may put others at risk. Our new protocols can be seen below.
You will be greeted with a smile instead of a handshake.
What does this mean for us? That we ask that you are also aware of your own hand hygiene and health status. We have developed a COVID-SAFE Plan designed to keep our clients, therapists and the community safe
We are updating our staff daily on new information relating to Coronavirus and will continue to apply every new measure advised by the Australian Government. For more information about the COVID-19 Coronavirus see the Queensland Government website.
As the owner of New Farm Hypnotherapy Clinic I'd like to personally thank you for continuing to support our business, and particularly at this time of community disruption.
Antoine Matarasso / Geoff Sweeting / Katina Gleeson / Dr Beth Steels
Exposure to COVID-19 is a potential hazard to staff and others at workplaces and the following procedure will be implemented at the clinic from Thursday 12th March 2020 and updated on 11th January 2021.
We are following all the precautions and advice recommended by federal and state governments and The Hypnotherapy Council of Australia to ensure our practice continues to be a safe environment, including:
Providing hand sanitiser upon entrance to our clinic. We request everyone to disinfect their hands before entering the store
All staff and clients are required to check in using the Check In QLD app. If unable to do so, paper forms are available.
Restricting the number of people in the clinic to ensure social distancing is maintained
Wiping down surfaces frequently throughout the day. This includes but is not limited to EFTPOS terminals, phones, chairs, pens and door handles
Removing magazines and unnecessary display items from our waiting room
Please cancel your appointment if you have a temperature or any cold or flu like symptoms
Installation of the Australian Department of Health COVIDSafe app on Smartphone devices; the application ensures everyone that has activated the app that in the event they have possibly been exposed to the Coronavirus the Department of Health is able to contact that individual and organise COVID-19 testing, monitor their health and give advice in regard to self-isolation.
From January 11th 2021 you may be asked to fill in a COVID-19 information form at reception in line with QLD government requirements and if required to wear a face mask. 
You may also be asked if you have received a double COVID vaccination. Please don't be offended if we ask you this, there is no judgement attached but we may need to change our protocols.
We strongly encourage our patients to download the app via the Apple App Store https://apps.apple.com/au/app/covidsafe/id1509242894  or Google Play Store https://play.google.com/store/apps/details?id=au.gov.health.covidsafe&hl=en and assist the Australian community in reducing the further spread of the virus.
As a small independent business, we are forever grateful to the support we're receiving from our community and we ask that you continue to support us as we navigate our way through this health crisis.
Personal Measures For Therapists
Recommended personal measures to minimise risk include:
Check In and sanitising as necessary
Familiarising yourself with the clinic COVID-SAFE Plan
Cleaning your hands with soap and water for 20 seconds, or an alcohol-based hand rub when soap and water is not available
Covering your nose and mouth when coughing and sneezing with into a tissue or a flexed elbow. Discarding any tissues into a bin after a single use
Avoiding contact with anyone with flu or cold-like symptoms
Maintaining a minimum distance of 1.5m from others where practical
Avoiding confined spaces where practical
If you feel unwell, think you have symptoms of the virus or have been in contact with a person who may have be ill, do not come to work, isolate and contact your GP.
Measures Taken In Our Clinic
Measures taken to minimise risk include:
Check In and sanitising as necessary
Avoiding handshakes or physical contact with clients or others
Hand-washing / use of alcohol based hand rub before and after working with clients, also made available to clients
Wiping down therapy chairs, desks, tables, doorhandles and EFTPOS terminal after each client and the start and end of each day
Avoiding working with clients who have flu or cold-like symptoms
Client are to be booked with a 15 minute window between clients when making appointments to make allowances for these new measures to be implemented
We have provided the following to be used as preventative measures as well as protocols for their use:
Disinfectant wipes to be used on surfaces, chairs, door handles etc.
Disinfectant soap for hand-washing
Alcohol based hand rub. Please be mindful in using this as it is in very short supply and vigorous hand washing using soap for 20 seconds is more effective as a containment measure
Paper hand towels for hand drying
Plastic cups for your use and client use
Bin for disposing of potentially hazardous waste
Please keep in mind that the general population including our clients may be anxious about the Coronavirus so it is important that whatever measures we take do not increase their anxiety. To assist with this, if possible please try to take any protective measures are necessary before clients arrive at the clinic.
Our therapists have all undertaken recommended training on infection control measures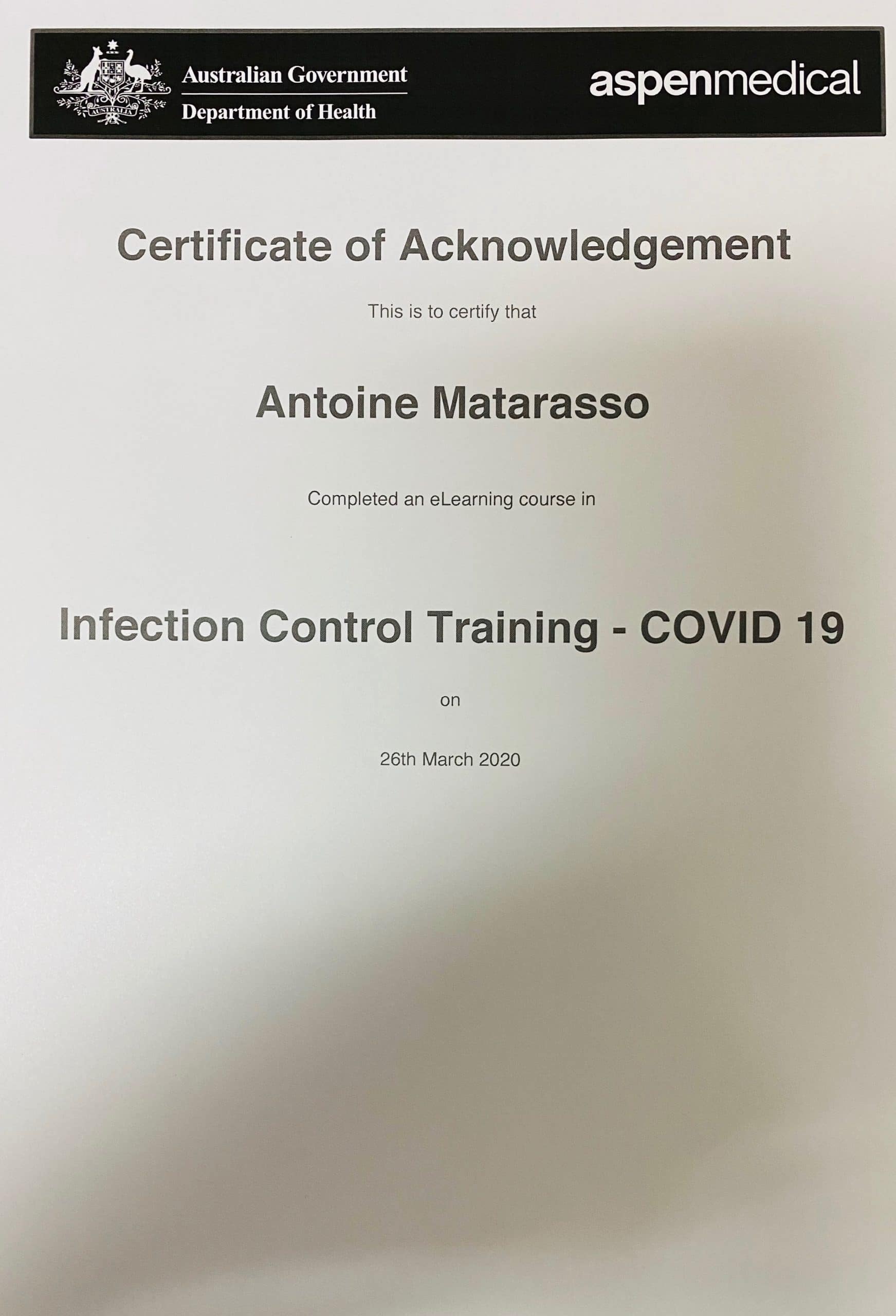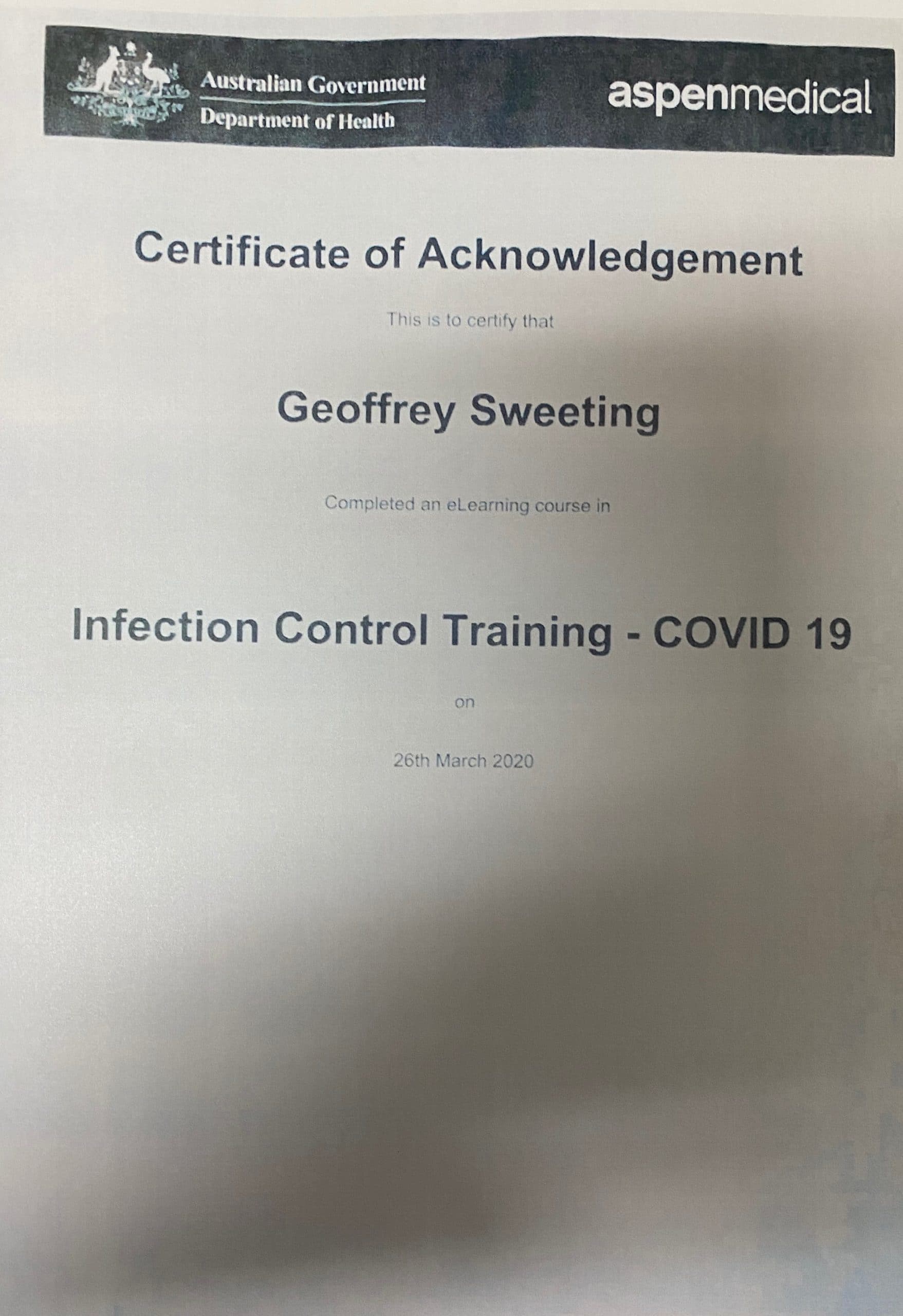 Did you know?
Believe it or not, it's quite likely that you enter a trance of hypnotic state at least a couple of times a day without ever realising that you're doing so. The most common examples include driving and arriving at your destination without any real conscious memory of the journey, zoning out while reading, or "binge-watching" your favourite TV programme and not realising that several hours have passed.
Trance is a completely natural state that we drift in an out of without any conscious awareness. The experience of clinical hypnotherapy makes gentle use of this natural trance state to help us make the changes that are important to us. Some of the hypnotherapy articles linked to this page will give you an idea of what can be achieved using hypnosis.
Get in touch
If you have questions or would like more information about how we can help you achieve your goals or make the changes you'd like to, please call us on 07 3254 1373, email us or simply fill in the form below.