Brisbane Hypnosis Clinic : h
ypnosis for high blood pressure, hypnotherapy can reduce hypertension
Hypnosis for high blood pressure
Hypertension or high blood pressure is a medical condition in which the blood pressure in the arteries is elevated causing a potential serious risk to health. Primary hypertension may have no identifiable causes though emotional and life style factors play a role in the development of high blood pressure.
Lifestyle issues and emotional issues are an important factor in hypertension but doctors can often only help manage symptoms. The hypnosis for high blood pressure program addresses the underlying cause of hypertension.
A study reported in the International Journal of Clinical and Experimental Hypnosis published in 2007 showed that "hypnosis is effective in reducing blood pressure in the short term but also in the middle and long terms".
Hypnosis for high blood pressure can help motivate you to make the lifestyle changes that can help normalise hypertension, these include:
smoking
excess alcohol consumption
lack of exercise
inadequate or unhealthy diet such as pre-prepared foods
excessive levels of stress or anxiety
The Hypnotension Program – hypnosis for high blood pressure
The Hypnotension™ program is a one-to-one therapy between you and a specially trained Certified Hypnotension Practitioner. Brisbane Hypnosis Clinic – New Farm Hypnotherapy has fully trained Hypnotension practitioners and together, you will address the emotional and lifestyle factors which contribute to your high blood pressure so that you can reduce your blood pressure in a completely natural way.
Developed in the UK by hypnotherapists Rob Woodgate and Paul Howard, the Hypnotension™ program uses proven cognitive techniques and and hypnotherapy that will to help you make the changes that can reduce you blood pressure to a healthy normal level in conjunction with the advice of your treating physician.
What causes hypertension?
The majority of our clients have been diagnosed with primary high blood pressure or hypertension which means that here is no immediately identifiable medical or physiological cause. In these cases the main cause of hypertension are lifestyle factors such as excess stress, diet and other causes. Your therapist will work with you to identify these and work with you to address these so that your high blood pressure can be reduced completely naturally rather than having to take medication over the long term. Hypnosis for high blood pressure can make a real and lasting difference to your quality of life.
Is high blood pressure serious? 
Hypertension can be very serious as it can cause damage to your body for many years before symptoms develop. If not treated this can cause damage to your coronary arteries as the pressure of blood travelling through them increases. This in turn can lead to coronary heart disease and greatly increase the risk of a transient ischemic attach (TIA) or a stroke.
If you have been diagnosed with high blood pressure or hypertension you treating medical specialist will probably have suggested that you make some lifestyle changes and/ or take medication to reduce you blood pressure.
How hypnosis helps
The Hypnotension™ program is designed to address the lifestyle, emotional and underlying issues that have caused your diagnosis of hypertension if you fall into the category primary hypertension. We can help you make the changes necessary to bring you blood pressure back to a normal safe level and we'll do so in conjunction with your treating doctor.
The process is completely natural, drug free and painless. It will also have the effect of reducing your stress and anxiety and greatly improving your quality of life.
We've worked with people from all wants of life and helped them reduce their blood pressure and the risk of coronary disease. If you want to reduce you blood pressure naturally and safely using hypnotherapy. If you suffer hypertension (high blood pressure), hypnosis is a completely safe and natural way of helping you regain control.
About the Brisbane Hypnosis Clinic Hypnotension program.
The Brisbane Hypnosis Clinic program includes one-on-one hypnotherapy sessions, a personalised plan for change and self-hypnosis CDs / Audios to use between sessions. To make an appointment call Brisbane Hypnosis Clinic on 07 3254 1373, complete the form below or email appointments@brisbanehypnosisclinic.com.au. If you'd like to know more call and speak to one of our hypnotherapists who will explain how hypnosis can help you.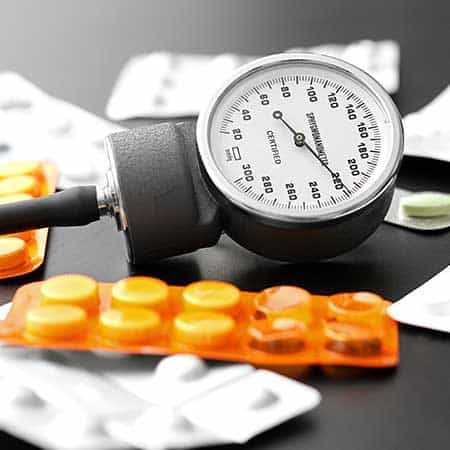 Find Out More
About the Australian Hypnotherapists Association

Ph: 07 3254 1373
Did you know?
We use these hypnosis audio programs with all of our clinical clients. They reinforce the work achieve in a session and also minimise the number of sessions that many clients need. People who use the CDs regularly see more rapid results that those who don't make the time.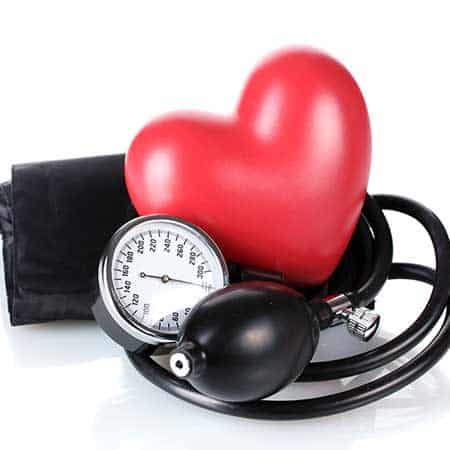 Please contact me about hypnotherapy for hypertension
If you have questions or would like more information about how we can help you reduce your blood pressure in a completely natural and safe way, please call us on 07 3254 1373, email appointments@brisbanehypnosisclinic.com.au or simply fill in the form below.